Call for Applications
Last Updated:
01/08/2022 - 09:56
Dear prospective student,
As the Middle East Technical University (ODTÜ), we are Türkiye's premier state university rated among the top world universities in several fields/rankings. 28000+ students (of which 8250+ are graduate students) continue their education in ODTÜ at various levels. ODTÜ, as a leading international university and English as the only medium of language, also hosts over 2000 international students from 98 different countries studying toward a myriad of academic degrees and also has an annual mobility flow of 950+ students. In our Ankara campus, within 5 faculties, we offer a total of 43 undergraduate programs including 23 international joint-degree undergraduate programs with universities in the US and Europe.
The next application period will be in the 2023 Summer and for the 2023-2024 academic year.
ODTÜ in a nutshell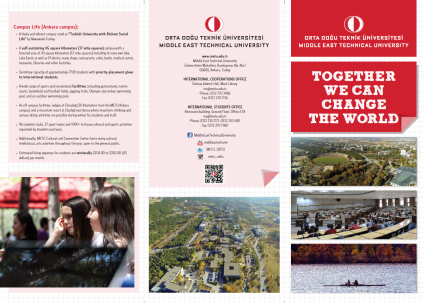 ---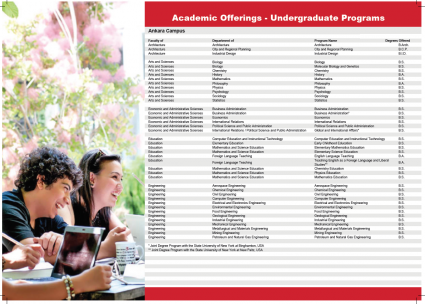 List of undergraduate programs
Also, please do not hesitate to contact us via e-mail (iso@metu.edu.tr) for your questions.
We are looking forward to receiving your application and welcoming you to our lively and vibrant campus.
With our best wishes,
International Students Office