Call for Applications
Last Updated:
14/08/2018 - 09:49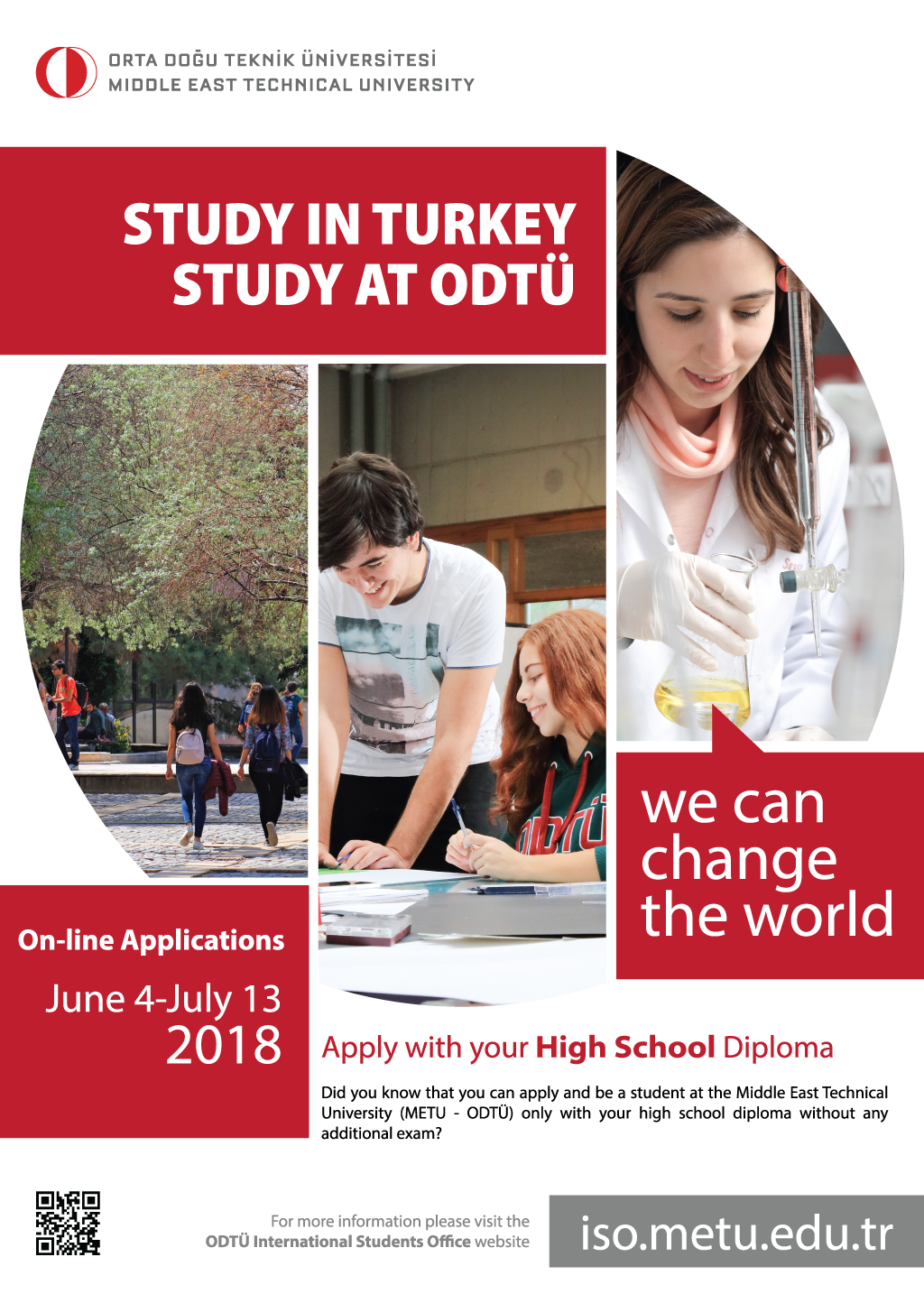 Applications for the 2018-2019 academic year have been closed. The application dates for the 2019-2020 academic year will be announced later.
Dear prospective student,
As the Middle East Technical University (ODTÜ), we are Turkey's premier state university rated among the top world universities in several fields/rankings. 28000+ students (of which 8250+ are graduate students) continue their education in ODTÜ at various levels. ODTÜ, as a leading international university and English as the only medium of language, also hosts over 2000 international students from 98 different countries studying toward a myriad of academic degrees and also has an annual mobility flow of 950+ students. In our Ankara campus, within 5 faculties, we offer a total of 43 undergraduate programs including 23 international joint-degree undergraduate programs with universities in the US and Europe.
Online applications to undergraduate programs for the 2018-2019 academic year will be open between 4th of June and 13th of July, 2018. For further information about the applications and the programs, you may visit our website:http://iso.metu.edu.tr
ODTÜ in a nutshell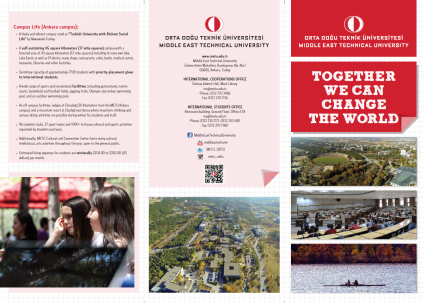 ---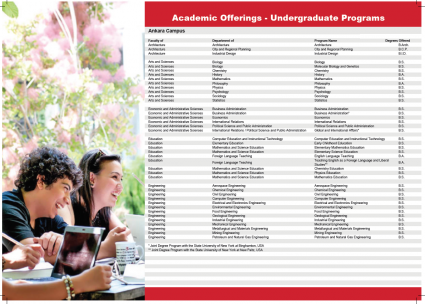 List of undergraduate programs
Also, please do not hesitate to contact us via e-mail (iso@metu.edu.tr) for your questions.
We are looking forward to receiving your application and welcome you in our lively and vibrant campus.
With our best wishes,
International Students Office