About ODTÜ
Last Updated:
29/03/2022 - 08:20
Mission: METU's mission is to attain excellence in research, education and public service for society, humanity, and nature, in an environment nurturing creative and critical thinking, innovation, leadership, and universal values
Vision: A leading international university that transforms its region and the world.
A comprehensive state university with three campuses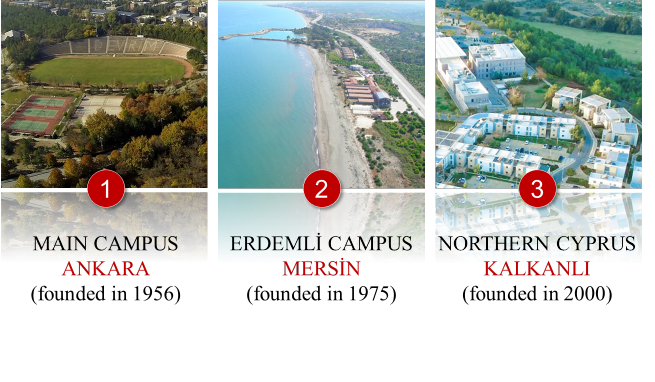 28000+ students (of which 8250+ are graduate students) with a female/male ratio of 44/56.
Availability of a variety of major, minor and double-major programs and a wide spectrum of interdisciplinary graduate programs:
5 faculties offering 43 undergraduate degree programs and 5 graduate schools offering 107 masters and 69 Ph.D. programs offered at METU Ankara Campus.
15 undergraduate and 5 graduate programs at METU Northern Cyprus Campus.
6 graduate programs at METU Erdemli Campus housing our Institute of Marine Sciences (on the Mediterranean coastline).

Majority of METU undergraduate students received from the top 1% of 2,000,000+ applicants annually taking the National University Entrance Examination.
1250 world-class full-time faculty members (with %70 of all having earned their Ph.D. degrees from reputable universities abroad) and 1350 additional research staff.
More than 130,000 alumni organized under 40 (18 national and 22 international) alumni associations around the globe.
Pioneering university with numerous firsts in its history (first internet provider of Türkiye, first campus abroad, first Faculty Development Program, etc.)
METU/ODTÜ as a leading international university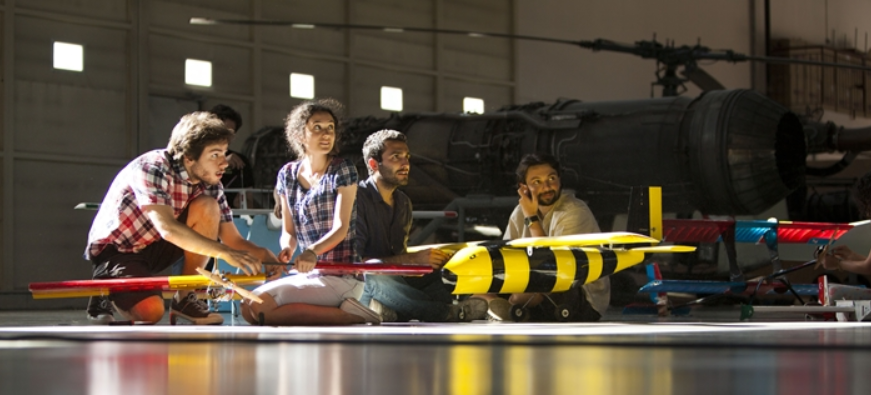 METU is Türkiye's premier state university rated among the top world universities in several fields/rankings (i.e. QS, Times Higher Education, Webometrics, Shanghai, etc.) over the years (THE "World University Rankings 2014-2015" rank 85th among top 400 universities; Top 100 Universities by Reputation)
In QS, METU repeatedly ranks among top universities in the world in 15 subject areas under engineering and technology, basic sciences, and social sciences.
English as the only language of instruction in all its degree programs
Over 2000 international students from 85 different countries studying toward a myriad of academic degrees.
2000+ international undergraduate students apply each year with a 13% acceptance rate.
Over 800 bilateral exchange and cooperation agreements
Annually mobility flow of 950+ students and 260+ staff.
A member of many associations and networks dealing with international education and exchange such as UNICA, EUA, IIE, CEASAR, SEFI, EMUNI, Magna Carta Observatory.
Actively participates in AIESEC, IAESTE, HUAWEI, BOEING summer internship programs.
ABET accreditation for all engineering programs.
Repeatedly 5th among the "Most Successful Design Schools" of Americas and Europe according to the Red Dot Design Ranking.
23 international joint-degree programs and protocols (4 undergraduate programs with State University of New York (SUNY); 19 graduate degree programs with universities in the US and Europe)
Recipient of Higher Education Council (YÖK) Excellence in Academia Award for International Collaboration with CERN.
Campus Life (Ankara campus)

A lively and vibrant campus rated as "Turkish University with Richest Social Life" by Newsweek-Türkiye.
A self-sustaining 45 square kilometers (17-mile squares) campus with a forested area of 30 square kilometers (12-mile squares) including its very own lake, Lake Eymir as well as 19 dorms, many shops, restaurants, cafes, banks, medical center, museums, libraries, and other facilities.
Dormitory capacity of approximately 7700 students as well as an on-going construction of a new dorm with a capacity over 2000.
A wide range of sports and recreational facilities, including gymnasiums, tennis courts, basketball and football fields, jogging trails, Olympic-size indoor swimming pool, and an outdoor swimming pool.
As off-campus facilities, lodges at Elmadağ (30 kilometers from the METU Ankara campus) and a mountain resort at Uludağ near Bursa where mountain climbing and various skiing activities are possible during winter for students and staff.
96 student clubs, 37 sports teams and 1000+ in-house cultural and sports activities organized by students each year.
Additionally, METU Cultural and Convention Center hosts many cultural, intellectual, art activities throughout the year, open to the general public.
Estimated living expenses for students are minimally $150.00 to $250.00 (US dollars) per month.