School visit to PEISG Ankara
On 7th of February, 2019, our international students advisors had a visit to the Pakistan Embassy International Study Group School in Ankara and met with the high school students who are willing to apply to our university. Students doing their AS and A-level subjects have been informed about the Middle East Technical University in general and about the application criteria as an international student.
We would like to express our thanks to Mr. Ghalib Gillani and Mr. Numan Z. Khan for their warm welcome and hospitality, and to our mentor-student Iqtidar Ali Khan (CHE-4th year) for his company.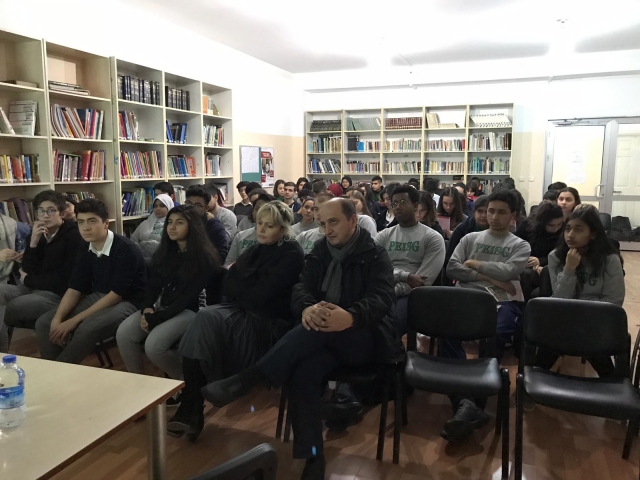 ---
Last Updated:
19/02/2019 - 11:19